V4 KARST with RX570 cards running at 30Hz on output will stutter without HDCP turned off. These cards require a specific driver which should not be changed.  
Initial tests confirm the FPS monitor was bouncing between 30 and 26.6 FPS continuously.
Running at 30Hz caused HDCP option to be enabled and once disabled the performed as expected (on 30Hz outputs).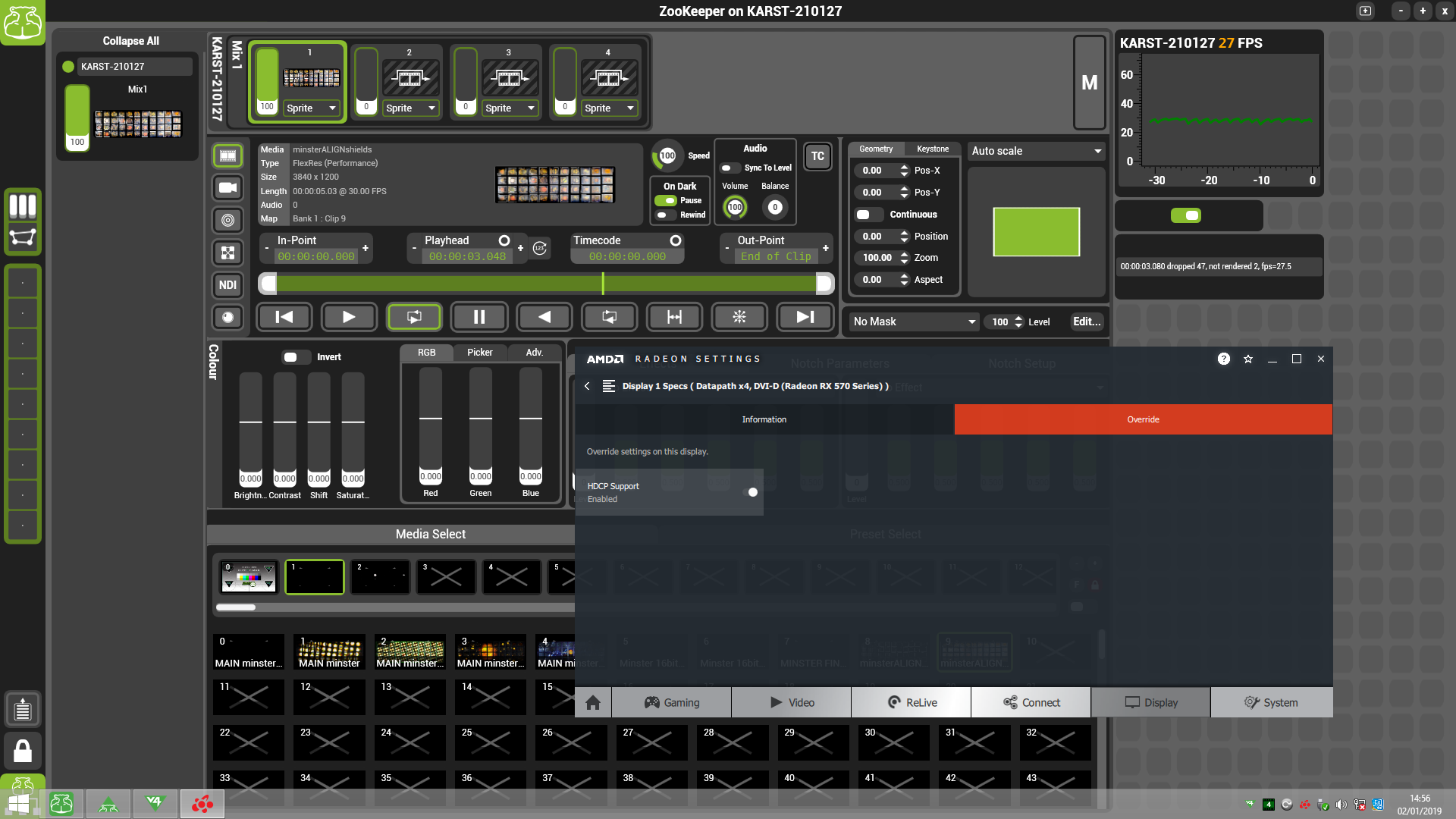 HDCP enabled (output fps unstable)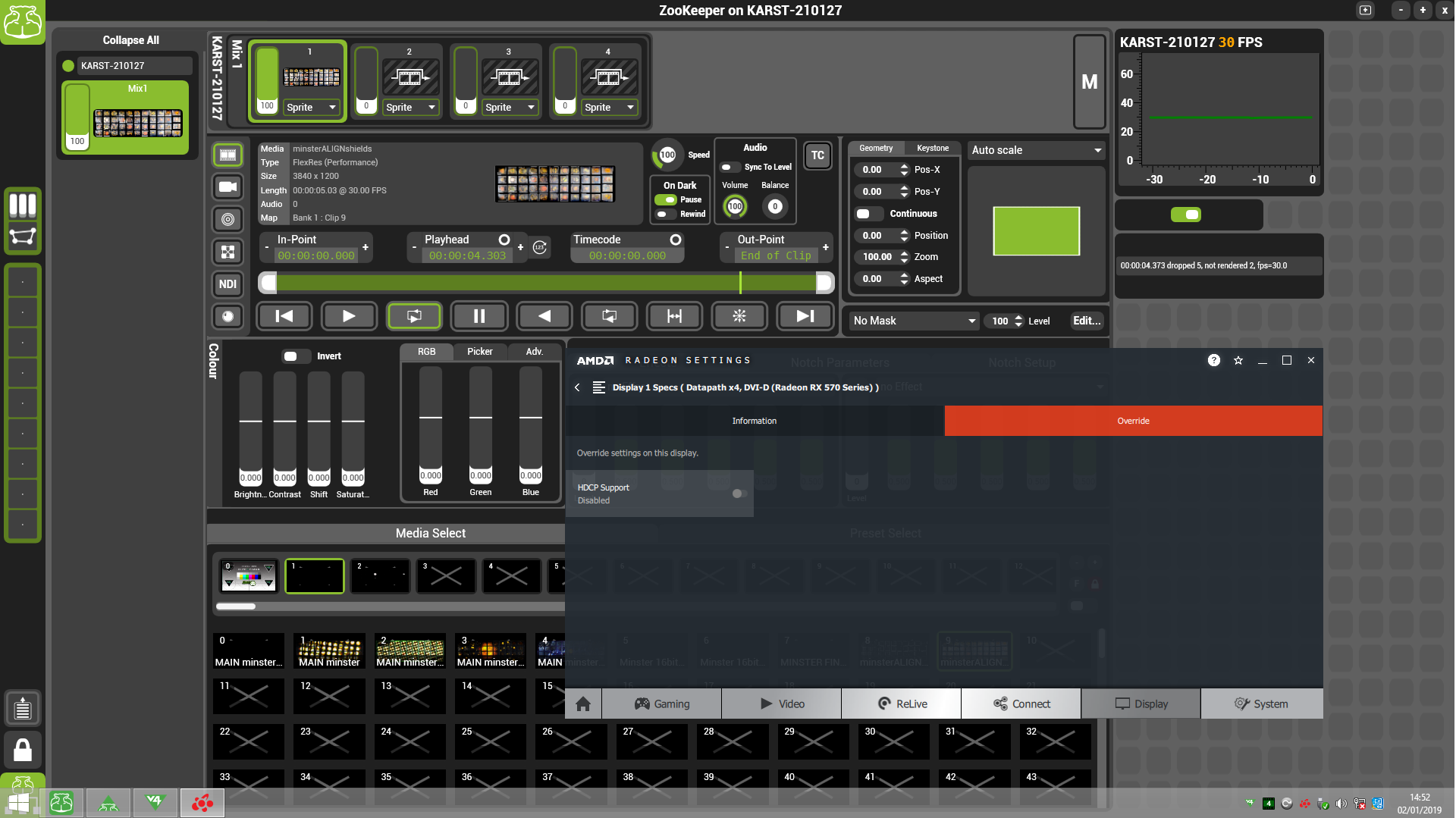 HDCP disabled (output fps stable)
Once HDCP was disabled, the Engine can be run with default settings which gives you the thumbnails on layers.
Although we do not recommend running the Engine at anything below 60fps/Hz it is sometimes necessary. This card works fine at 30Hz as long as the HDCP setting is changed to disabled. 
The Boreal, Montane, and Taiga are not affected as they are on different hardware and drivers.
To change the HDCP settings on the V4 KARST with RX-570 open the AMD control panel and select Display.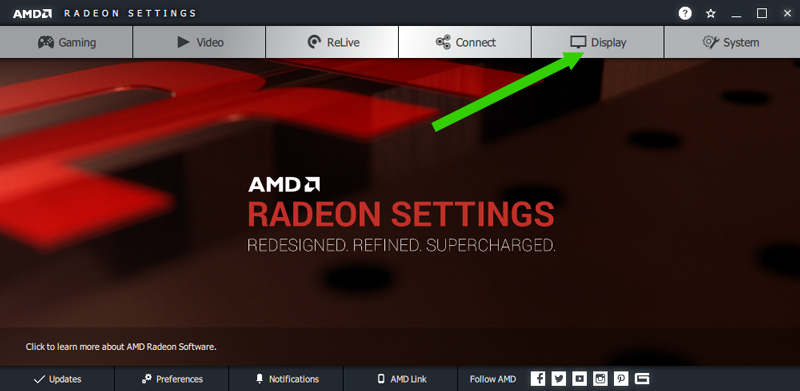 Now select Specs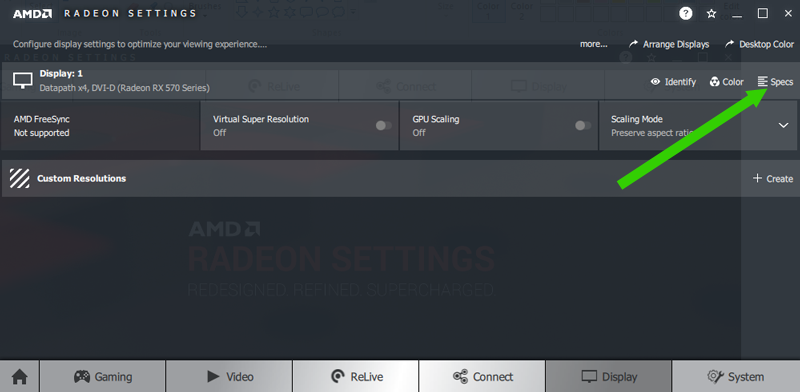 Now click on the Override option.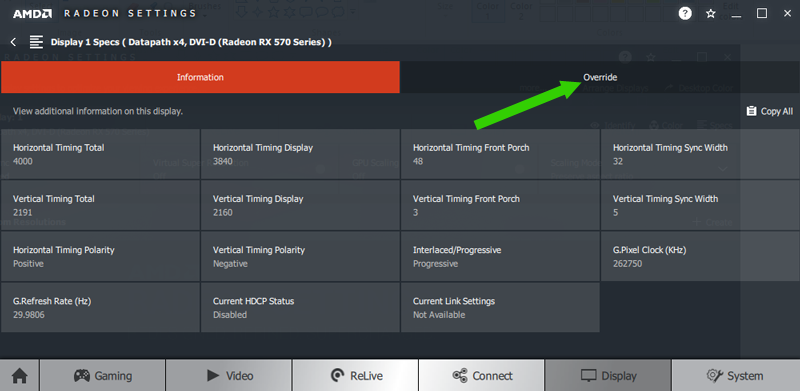 Change the HDCP setting by clicking on the option you want (disabled).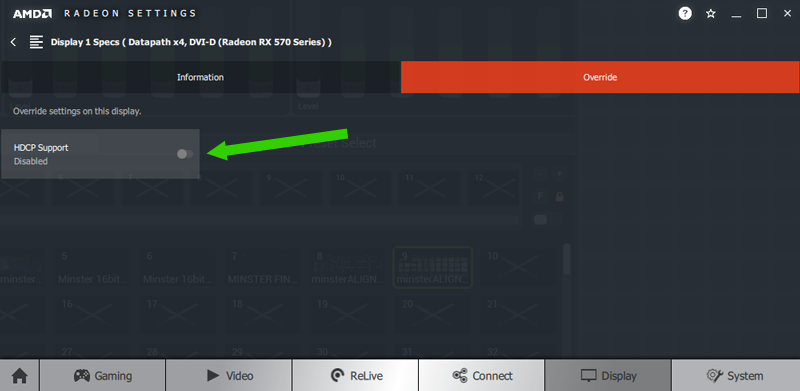 A reboot will be required for the change to take place. Please stop the Engine and ZooKeeper before clicking yes.