The most effective way to get in touch is to click the button "create a Support case" at the top  of the support portal pages. Please fill out the form and send us as much detail as possible.
If you email us directly please include the serial number and the Hippotizer software version. This helps us to determine if there are any known issues quickly. 
Please also include the log files (found in C:\Users\Hippo\AppData\Local\GreenHippo\4_3\Logs - this example is for 4.3) or in C:\HippotizerV4\Logs if you are on an earlier version and an export of any or all of you components either by using export show for all components here: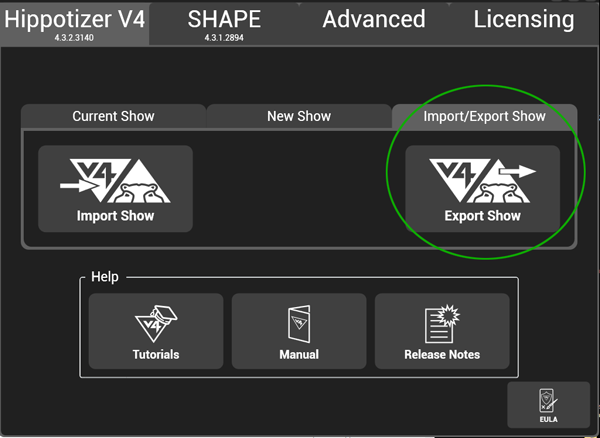 or a single component export from the Configuration page here: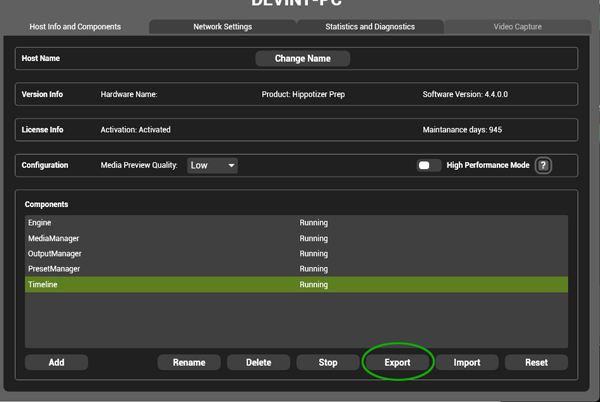 Please keep an eye on your email SPAM folder in case any of our messages end up there!
We have been hard at work updating the v4 manual and the forum is very active so it might be quicker to head over there and see what you can find first. Check the forum and the documentation links where you can find the manual and release notes.
It may sometime be quicker for us to logon to your Hippo or Aviary product remotely via Teamviewer and check it out ourselves. You can either run the Teamviewer client without installing it or install it if we will need to reboot the unit. You can always uninstall Teamviewer after we have a remote session on it. Go to www.teamviewer.com and get the software running and then include your Session ID and password for us and include it in the ticket along with a time the unit is available from.
On some of the older XP based V3's it may be easier to grab the temporary run only Teamviewer app here.